IPSAPHARM expresses sincere thanks to Chief Guests & Guest of Honor - Prof. Piyush Trivedi, Prof. Rakesh Saxena, Prof. Shailendra Saraf , our Keynote Speakers - Prof. Timothy Stemmler, Detroit, USA, Prof. Teerapol Srichana, Hat Yai, Thailand, Prof. Pornsak Sriamornsak, Bangkok, Thailand, Prof. Dhanjay Jhurry, Reduit, Mauritius, Prof. Zoriah Aziz, Kuala Lumpur, Malaysia, Chairman of scientific and poster sessions, Principal/Director/Faculties of various institutes, Guests, Invitees, Delegates, Staff and Students of IPS Academy College of Pharmacy, Indore for their whole hearted support to make this event a grand success.
We also express our gratitude to all who directly or indirectly helped us to make the conference a memorable one.
We pay our regards to Madhya Pradesh Council of Science and Technology (MPCOST), Bhopal (M.P.); Rajiv Gandhi Proudyogiki Vishwavidyalaya (RGPV), Bhopal (M.P.); Pharmacy Council of India (PCI), New Delhi; Council of Scientific and Industrial Research (CSIR), New Delhi; Indian Council of Medical Research (ICMR), New Delhi for their motivation and financial assistance.
Long live IPS COP
Long live IPSAPHARM
Ar. Achal K. Choudhary

Patron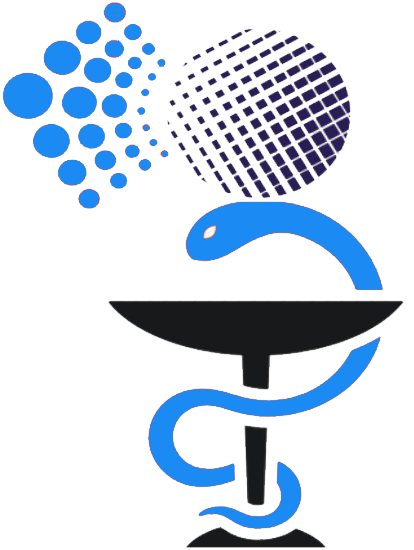 Welcome to
IPSAPHARM
The 1st International Conference
Pharmaceutical innovation is a complex creative process that harnesses the application of knowledge and creativity for discovering, developing and utilizing clinically, new medicinal products that extend or improve the lives of patients. Pharmaceutical sciences is a vibrant and interdisciplinary field that combines a broad range of scientific disciplines which are critical to the discovery and development of new drugs and therapies. Over the years, pharmaceutical scientists are influential in discovering and developing innovative drugs that save people's lives and improve the quality of life.
This International conference on Global Perspective on Multidisciplinary Approaches in Pharmaceutical Sciences will provide an open forum for the academicians, researchers, budding pharmacists, and professionals from pharmaceutical industry to enrich their knowledge in the area of drug discovery, development, and regulatory requirements. It will help them to share their ideas and research work which may culminate with new concepts, innovations and novel strategies for various challenges in the pharmaceutical field.
Mr. Yogendra Jain

Patron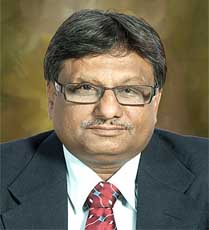 Dr. D. K. Jain

Convener
Dr. Neelam Balekar

Organizing Secretary
Our Honorable
Keynote Speakers
Dr. Timothy Louis Stemmler
USA
Dr. Teerapol Srichana
Thailand
Dr. Dhanjay Jhurry
Mauritius
Pornsak Sriamornsak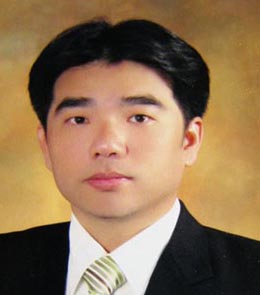 Thailand
Dr. Zoriah Aziz
Malaysia
About Indore
Indore is the largest conglomerate of the state of Madhya Pradesh in India. It bears testimony to both historical lineages and ultra-modern economic development. It is a fascinating city with a blend of a rich cultural and historical heritage hosting a wide range of styles of the Maratha, Mughal, Holkar and British era. Chhatris, Laal Bag Palace, Kanch Mandir are cues of its architectural excellence. With a rich culture and heritage for its backbone, Indore is always a forerunner when it came to city planning or progressive education. Situated on one of India's oldest pilgrimage routes from Mahakaal at Ujjain on river Kshipra, to Omkareshwar on the river Narmada and onwards to Rameshwaram, Indore is embellished by several forts and rocky shrines: Mandu, Dewas, Maheshwar, Omkareshwar being the prominent ones. Today, Indore is one of the fastest growing economies of India with varied industrial sectors such as automobiles, IT, pharmaceuticals, textiles and education hub.
About IPS Academy College of Pharmacy
In this dynamic world, technology plays a significant role in the leading paradigm. IPS Academy, College of Pharmacy, Indore (IPSA, COP), is one of the leading institute of the region, where students graduate to be highly competent professionals, capable of performing as leaders rather than followers. The fabric of the words has not been woven overnight. It is the result of meticulous planning and execution spreading over a time span of more than 18 years. The vision of the College is pledged to profession, committed to society, devoted to nation and service to mankind. To achieve this, we are in continuous process to develop this institute as a centre of academic excellence of higher learning in the field of pharmacy. We pertain innovative and proven educational methods to produce pharmacists who possess the skills and knowledge to serve the mankind in an ethical and professional manner. We give our students wings of ambition so that they can soar like falcons to touch the horizon and endeavor to make them global citizens who can look beyond geographical boundaries to get inclined towards successful career and looking for a new walk of life.